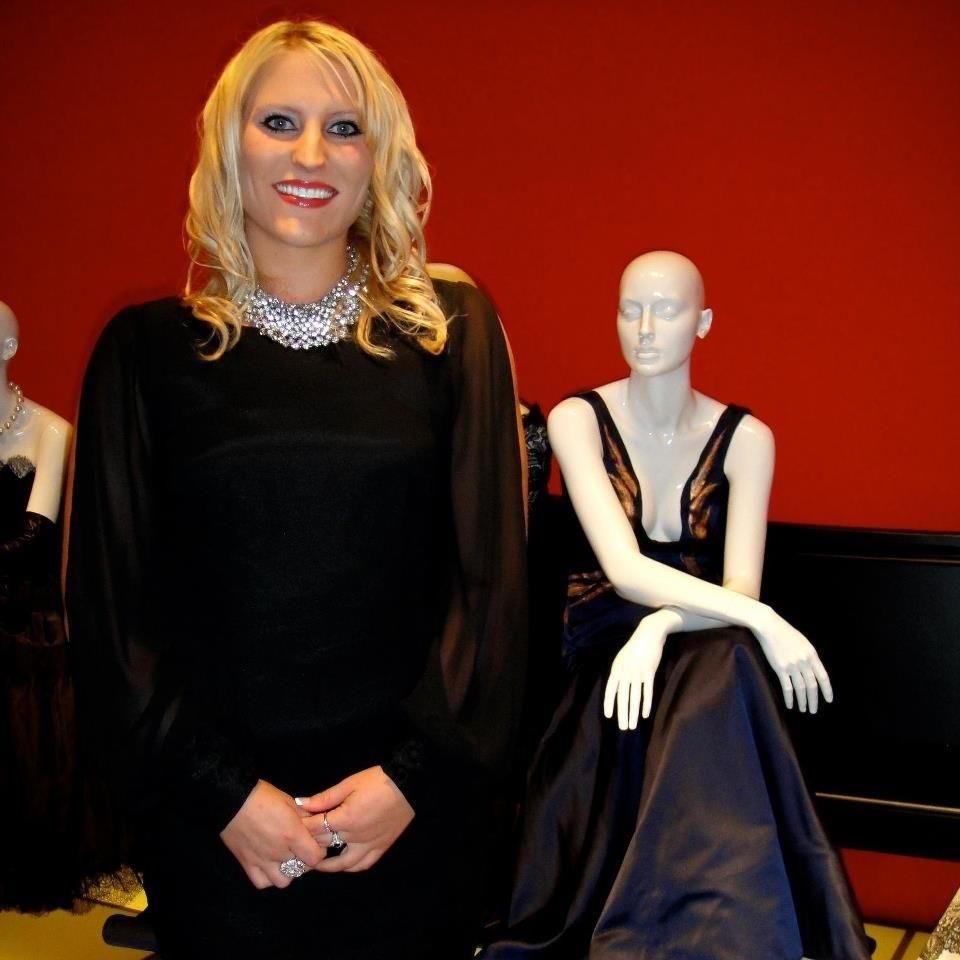 Designer Biography
Victoria Wilmoth is a 2012 Cum Laude graduate of Savannah College of Art and Design (SCAD) with a B.F.A. in Fashion Design. Her passion is creating timeless, one-of-a-kind couture evening gowns that are as intricate and gorgeous as the women who wear them. Her inspiration is classical elegance and glamour. With this in mind, she created Victoria Wilmoth Couture.
André Leon Talley, former American editor-at-large of Vogue, personally selected one of her gowns to appear in his worldwide "Little Black Dress" exhibit. This navy blue gown with hand-painted gilded plumes was published in his book, Little Black Dress. Her gown also received publicity in: South Magazine, La Fiebre de la Moda, ARTnews, Rue La La, Bal Harbour Shops, and Garden & Gun. Her gown was voted the favorite by President of Garden & Gun, Rebecca Wesson Darwin.
Victoria Wilmoth Couture has also been published several times in "Tied In A Bow Magazine" and most recently had her custom chef coat for Chef Lynnie on the December Cover.
She was selected to be mentored and collaborate with couture designer Maggie Norris on her senior SCAD collection. Since then, she has interned for various designers and companies. Among these include: Heidi Elnora, Ivy & Aster, and L'Cheriyve. Victoria Wilmoth Couture has been showcased in several fashion shows including Knoxville Fashion Week, Fashion Week Alabama, SHINE! Fashion Show, Flair Fashion Weekend, and Ardre Orie's The Lipstick Monologues. She previously was famous couture designer, Nina Gleyzer's, apprentice.